Information about the hall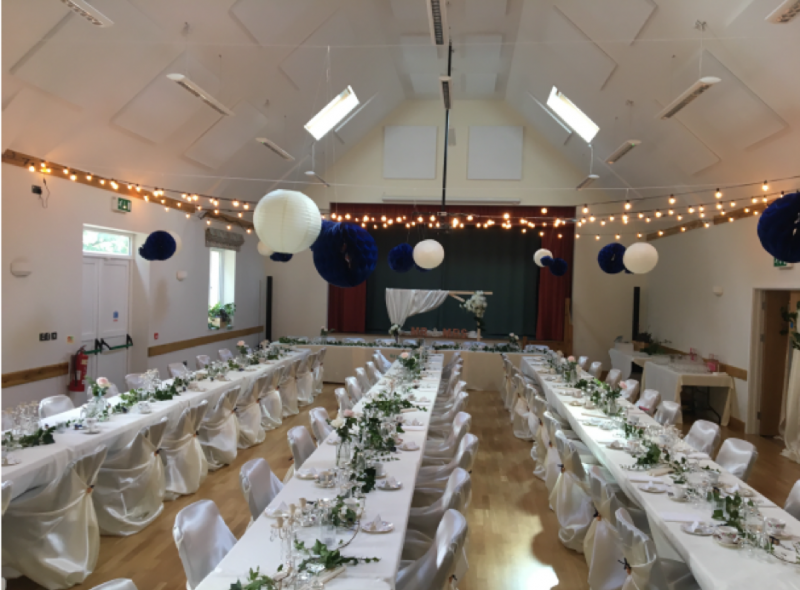 AISBY ROAD, AISBY, Grantham, NG32 3NE, Lincolnshire, England
Contact:
NORMAN HATCLIFF
Telephone 01529455501
Mobile 07879447427
Come and visit our fantastic village hall in the beautiful village of Aisby, situated in the Parish of Heydour. Our new hall was opened in October 2013 and is very much a hall built by The Community for The Community. Facilities include fully fitted professionally styled kitchen, bar and meeting room, spacious roomy hall, stage plus demountable stage extension, back stage changing facilities. Ideal for community events, musical performances, concerts, training, parties, wedding receptions, fitness classes; the versatility of the hall just has to be seen. If you are interested in hiring the hall for a party, wedding reception, christening, birthday, reunion, meeting or to run classes in the area, please call Norman on 01529 455 501 or e-mail him at norman.hatcliff@btinternet.com. You'll love it when you see it!!
Basic Information
Suitable for
This venue is suitable for the following occasions.
Wedding
Party
Reunion
Anniversary
Training
Children's Party
Local Community Meeting
Societies and Clubs
Music Event
Theatre Production
Band Practise
Other
Christenings / Blessings
Wakes
Baby Groups
Fitness Classes / Yoga
Educational Pursuits
Church Event / Choir Practice
School Events
Naming Ceremonies
Film Shoots
Facilities
Staging
Main Hall
Committee Room
Entrance
Lounge Bar
Coffee Bar
Servery
Kitchen
Store Room
Accessible Toilets
Baby Changing Facilities
Changing Facilities
Wheelchair Access
Broadband Internet
Wifi
Outside Space
Parking
Equipment
Urn
Fridge
Kettle
Cooker
Microwave
Black-Out Facility
Projection Screen
Projector
Film Projector
Smoke Alarms
Fire Alarms
Window Locks
Intruder Alarm
Sound Equipment
Public Address System
Hearing Loop
Cutlery
Tea Crockery
Dinner Crockery
Glassware
Dishwasher
Availability and Hire Costs
Availability: Generally available 7 days per week, 09:00 to 24:00 subject to some regular class bookings. Please call with your enquiry and we'll endeavour to meet your requirements
Hire Costs: Basic published hire rate is £20 per hour. If the venue is required for a wedding reception the inclusive day rate starts at £500 which includes access on the day 09.00 to 24.00, bar, bar staff, parking, temporary event notice. Additional hours by arrangement. Discounts available for regular repeat bookings and parishioners